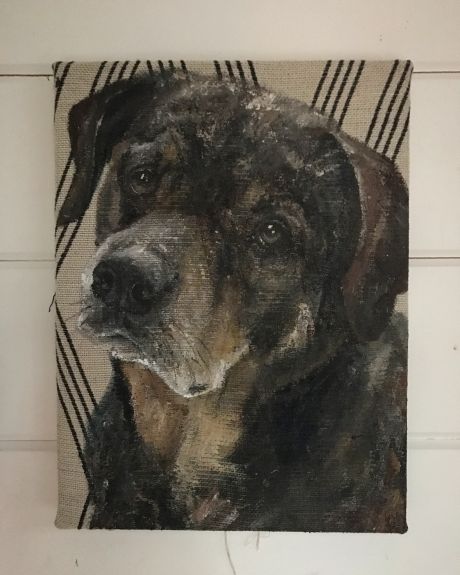 Hello friends,
I've missed you! Yesterday marked 4 months since Skyla passed. I told myself "I need to say hello on Tripawds, ASAP!" I've been meaning to for quite some time, but as many of you know, it's hard to subject yourself to writing about the painful topic of a friend lost.
My life has been on a new path, with Skyla guiding me like a compass. I recently landed a job at Ruffwear, a long time dream of mine! She would've loved coming to work there too. It's a wonderful feeling to be apart of a team with a vision I believe in so passionately. The products are very special to me, as so many of them accompanied Skye and I on our adventures during her prime, and assisted her through the changes the last summer of her life brought on. If anyone needs customer support, please be sure to ask for me (Rachel) at Ruffwear!
I have also pushed myself to pursue the volunteer work that feeds the soul. I spent a week at an animal sanctuary in California earlier this month. I have a volunteer trip planned to Best Friends Animal Society in beautiful southern Utah in April as well. That is another dream of mine that I will finally achieve!
Along with these feel-good moments, I've been laced with sadness. The grief really does ebb and flow. The waves can be overwhelming, but the sea finally calms enough for me to catch my breath. Skyla was a huge part of my identity, and I guess you could say I'm still learning who I am without her here. A long time friend of mine gifted me a beautiful bracelet engraved with the words "once by my side, forever in my heart." I wear it every day and often reach to touch it in those moments when I'm feeling the loneliness.
This is the price we pay for loving so deeply, and I wouldn't change a thing. She is worth every bit of it.
I am forever grateful for Tripawds!
All the best,
Rae & Angel Skyla