Hello friends!
Today is a WONDERFUL day of celebration. Skyla's one month ampuversary is here! This is such a milestone, and I'm sure many of you can relate. It's that time that you imagined before surgery when everything would hopefully be back to a new normal. I'm pleased to say that new normal already came, but we are still seeing so much improvement! I look forward to every day with my best friend. She is such an inspiration and a true warrior.
We had a fantastic lake day over the weekend. A little dip in the water and some relaxation in the long grass. She was in heaven!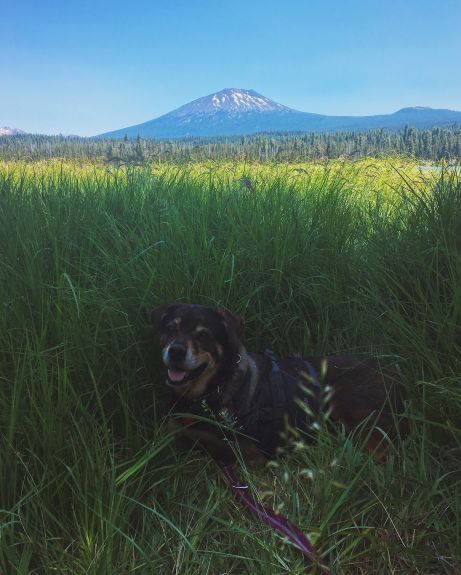 She also popped in for a visit to me at work (at a natural pet foods store) and got to check out all the delicious smells. Her human friends were amazed at how well she's doing!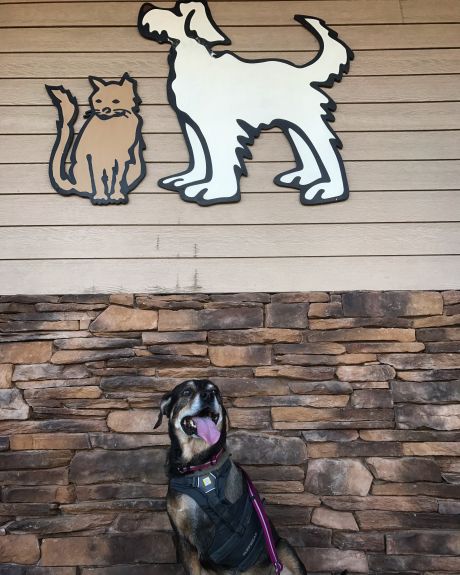 I think she knew today was special. She popped up onto our bench seat area to sit by me and watch for deer! This is quite a leap; higher than a normal couch. She did it like it was no big thing! She even helped herself down when I had stepped away. I would prefer she didn't jump so far on her own, but a piece of me was blown away even more!
I'll be back to write again soon. We're taking an adventure to Ruffwear today to say thank you for all of their amazing assistance through this. We are fortunate enough to live in Bend, where Ruffwear is headquartered. We also connected with a gentleman and his lovely lab, who was recently diagnosed with osteosarcoma via our holistic vet, and went through with the front leg amputation yesterday. I shared the Tripawds site with him, of course! I'm helping to transport her home this afternoon. I've been wanting to pay it forward as much as I can, and this is such an awesome way for me to do that, especially on such a memorable day for us. TRIPAWD POWER!

XOXO,
Rae & Skyla